Why NATE® Certification Matters for Air Conditioning Technicians
Anyone can learn how to install an air conditioner or troubleshoot an HVAC system. After all, YouTube and online education have made learning new skills possible. However, when you hire someone to do your HVAC repair and installation, you want to make sure this person is qualified.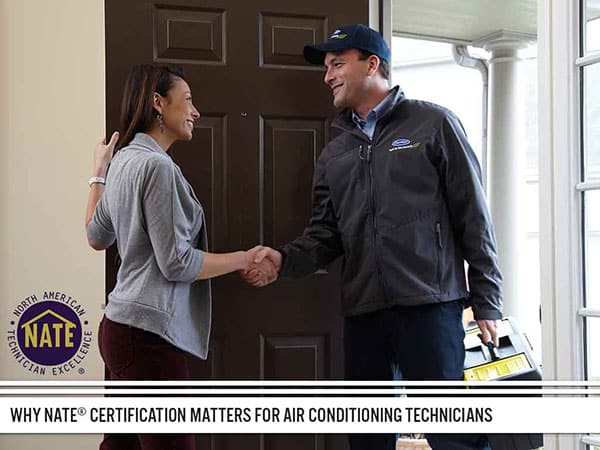 To do that, you simply need to ask if they are NATE®-certified. Anderson Air Corps only sends NATE-certified technicians who have an up to date exam. Here's why it's so important.
What Is NATE?
NATE stands for the North American Technician Excellence certification, which gives examinations to people who want to attest to their proficiency in servicing HVAC systems.
To quote their website, NATE is "the nation's largest non-profit certification organization for heating, ventilation, air conditioning and refrigeration technicians. NATE is the only technician certification organization governed, owned, operated, developed and supported by the HVACR industry."
What Does Being NATE-Certified Mean?
The organization gives applicants a general exam that covers a broad range of topics on HVAC systems. The institution also offers specialized exams for more specific topics. Applicants only become certified if they've passed both the general test and one specialized exam.
Important Things to Know
Even if your technician has been certified, it's important to note that the exam does not require to have completed formal education on the topics. They test for practical knowledge through multiple choice exams. However, they recommend that the test takers have done the following to be able to pass:
One year of experience for installation technician tests
Two years of experience for service technician tests
Five years of experience for senior level technician
Hire Only a NATE-Certified Air Conditioning Expert
NATE certification filters the best HVAC technicians from the mediocre ones. At Anderson Air Corps, we are proud of our recognition from NATE. Call us today at (505) 855-9028. We serve homeowners in Albuquerque and the surrounding areas.