Carrier Heating & Cooling Products


If you are currently in the market for HVAC Products, or you are currently planning on upgrading your existing one, we recommend choosing Carrier products. We are proud to be New Mexico's largest Carrier dealer.
Why Choose Carrier Products?
Carrier has a strong background in the HVAC equipment industry. They have had a long history of providing homes and commercial buildings with reliable, durable and energy efficient products. The company's thrust has always been to be at the forefront of innovation and to use modern technology to their advantage. Over the years, they have been manufacturing state-of-the-art products, which are all geared towards providing homes with the best in comfort and convenience. More benefits for choosing carrier include:
Save up to 40% in energy costs with a Carrier HVAC system
Manufactured with durable materials to ensure your HVAC system will last
Products use advanced technology to reduce energy usage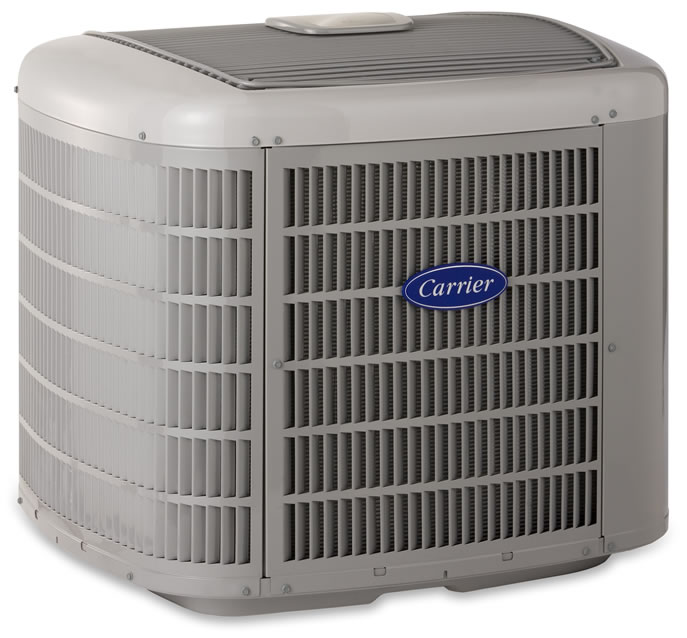 Carrier Heating & Cooling Products
We at Anderson Air Corps offer you packaged heating & cooling Products that are extremely affordable. Nobody ever said that having the best systems at home should be too costly for you. Our packaged systems include high efficiency heat pumps, furnaces, thermostats and boilers, all of which are carefully handpicked by our technicians to ensure superior comfort for your home. Our Carrier heat pumps are part of the Infinity Series and are made to deliver high efficiency both in the heating and cooling modes. Most importantly, these pumps guarantee you maximum energy efficiency allowing you to get huge savings on your electricity bill.
Heating & Cooling Products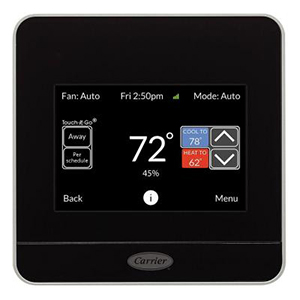 Carrier Programmable Thermostats & Controls
Our Carrier programmable thermostats are made to give you the highest degree of comfort management and allow you to easily control the temperature through its high technology remote access features. With these thermostats, you can control when your heater or air conditioner kicks on and when to reduce/increase temperature automatically. This helps alleviate any wasted energy usage.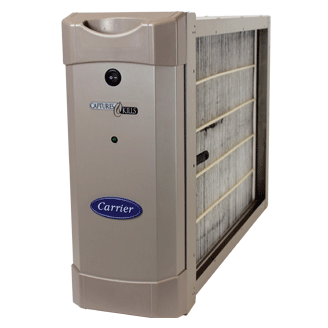 Carrier Indoor Air Quality Products
Having safe indoor air quality is a necessity in today's environment. In order to have a constant supply of safe indoor air, you have to maintain it with the usage of the following products: humidifiers, ventilators, air cleaners, carbon monoxide detectors, and UV lamps. Humidifiers are meant to reduce the dryness in the air by adding moisture, while ventilators are used to capture fresh air and circulate it. Air cleaners and UV lamps are created to remove air pollution while carbon monoxide detectors will alert you if levels of pollution are high.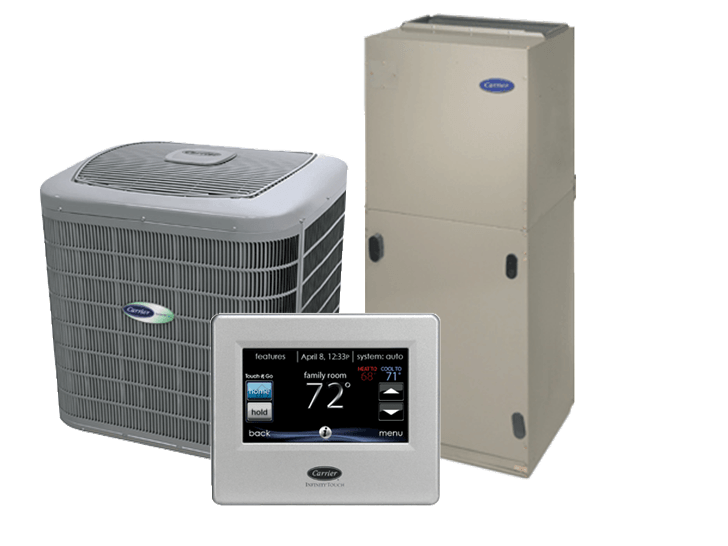 Heating & Cooling Products Installation & Repair
In searching for the best equipment for your home you need to trust the experts to help look for the ones that can best answer your requirements. If you are living in the Albuquerque, Rio Rancho, Santa Fe, NM area, the company to call is Anderson Air Corps. We have been the number one HVAC systems company in the area and since we began operations over 50 years ago, we have always gone over and beyond the expectations of our beloved clients. We always believe in carrying only the best brands in the market, which is why we are the authorized dealer of Carrier products in the area. We have a team of HVAC licensed technicians who are highly trained in all aspects of installation, maintenance and repair of different Carrier air conditioning systems.