HVAC Financing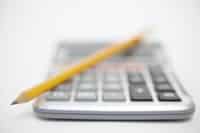 When you live in Albuquerque or the surrounding area, having a reliable air conditioning system is certainly a priority. Unfortunately, with summer temperatures heating up, air conditioners are often called on to keep your home cool, putting them under a great deal of stress. While a quality air conditioning system is built to last and should be able to handle cooling your home, there will certainly be times when AC repairs or replacement will be necessary.
Click Below to See If You Qualify for Our Financing:

HVAC Repair Financing
When homeowners need repairs for their air conditioner, A/C financing can certainly help. At Anderson Air Corps, we understand how unexpected HVAC repairs can leave you strapped, financially. Fortunately, whether you need repairs for your air conditioner or heating system, we have the perfect solution. We offer easy qualifying and affordable terms to help you get your HVAC system back up and running as quickly as possible.
HVAC Replacement Financing
Of course, HVAC financing is also an important part of keeping replacement costs as affordable as possible. A new heating or cooling system is typically a large investment, one that most homeowners find challenging. We certainly do not want you to have to cut corners by choosing unreliable or inefficient equipment, so we offer the very best in air conditioning and heating system financing.
HVAC Financing Solutions You Can Trust
Whether you are struggling to meet the financial demands of keeping your HVAC system in working order or you simple want to ensure that you do not deplete your available resources on a new HVAC system, you can be sure that we have the financing you need to meet your objectives. At Anderson Air Corps, we offer flexible financing options through Wells Fargo Financial National Bank. When you finance your new qualifying high efficiency HVAC system, you can get flexible terms, low interest rates and low monthly payments designed to keep your new purchase as affordable as possible.
When it comes to making sure your home stays comfortable, we have you covered. From quality Carrier products to fast and affordable financing, we will work with you to ensure you get exceptional service from start to finish. Give Anderson Air Corps a call today and find out about our dependable HVAC products and easy financing terms.
Questions About Our Financing Options?
Give Us a Call Today to See If You Qualify for HVAC Financing