Residential Heating and Cooling Services Albuquerque
Residential & Commercial Heating and Cooling Services
Leader in Residential and Commercial Heating and Cooling Services for more than 50 years. We serve residential and commercial customers in Albuquerque, Santa Fe, and Rio Rancho.  We guarantee the highest level of customer satisfaction backed by our years of experience, qualified technicians, dedication to quality service, and modern equipment and facilities.
Albuquerque, New Mexico's Largest Carrier Dealer
We are proud to be New Mexico's largest and oldest factory authorized Carrier dealer.  This means our Residential & Commercial Heating and Cooling equipment are the best in the market. Carrier has an excellent background in the HVAC equipment industry.  They have a long and proud history of providing reliable, durable, high quality, and energy efficient products.  You can rest assured that your home or business premises will remain comfortable all year round.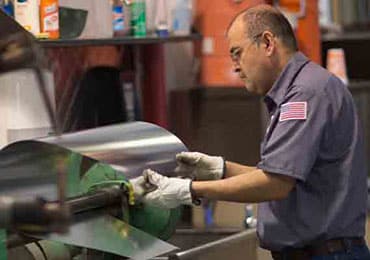 Residential Heating Services
New Mexico has a misleading reputation for offering only a dry and hot palette; however, snow and freezing temperatures are a typical part of New Mexico's winters. To avoid emergency heating repairs when temperatures plunge below freezing, you should make sure your heating system or furnace is in excellent working order. We are the premier Albuquerque Heating Service provider. We offer a number of residential heating services including:
Sales and installation of residential heating systems
Residential heating repairs
Residential heating preventative maintenance
Residential heating replacements
Our state–of–the–art Carrier heating systems will keep your family warm, comfortable and safe while saving you money on energy costs. We have a team of experienced and qualified service technicians ready to install the system that fits your requirements and budget. In addition, our highly trained technicians have unrivaled knowledge and skills in heating system repairs and maintenance. Regular maintenance enhances efficiency, prolongs the working life of the system, and helps in reducing utility costs.
Residential Heating Services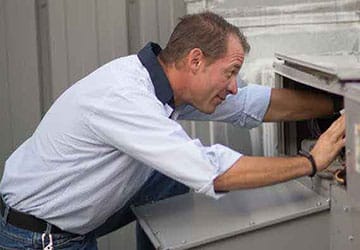 Residential Air Conditioning Services
Residents of New Mexico must prepare for the hot season by hiring the top Albuquerque air conditioning services contractor. Our Carrier AC units are highly efficient, durable, and energy efficient.  Our systems will keep your family cool and comfortable, even on the hottest days. Our range of AC Services includes:
Sales and installations
Maintenance
Repairs
Replacements
24–hour emergency repair
Our technicians are available 24 hours a day, 7 days a week for emergency AC repair calls. We also offer preventative maintenance services to make sure that your system is running smoothly.
Residential Air Conditioning Services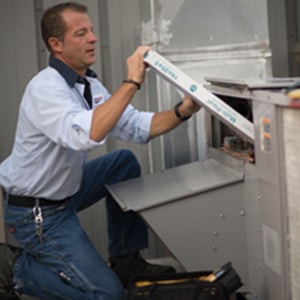 Commercial Heating and Cooling Services
Our top priority is to set the standard for outstanding performance, reliability, and energy efficiency. We offer industry leading, energy efficient heating and cooling systems for commercial and industrial premises. As a top HVAC contractor in the region, we have proudly served Albuquerque businesses for more than half a century. Some of the commercial HVAC services we specialize in include:
Commercial HVAC sales and installations
Commercial Heating and Cooling repairs
Commercial Heating and Cooling maintenance
Commercial HVAC replacements