Commercial Projects Gallery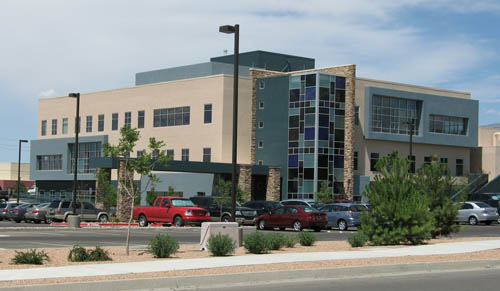 New three story medical office expansion (~35,000 sq. Ft.) incorporating roof mounted packaged air handler / air conditioner units with Variable Air Volume zone control boxes to multiple tenant spaces. Web accessible, Carrier "ComfortLink" control system, with laptop computer, software, central control panel and remote sensors for each VAV box.
Remodel and expansion of existing cancer treatment facility, including a new MRI facility and a new medical office addition.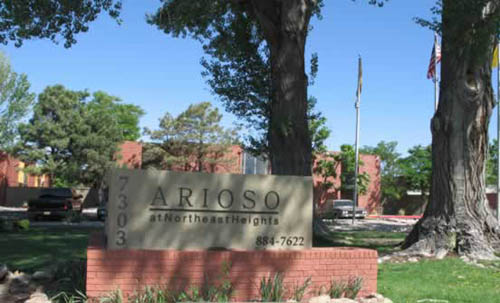 Remodel & renovation project for an existing apartment complex – Arioso Apartments in Albuquerque. Eleven buildings with new roof mounted chiller & boiler units and associated piping. We also replaced the interior fan coils in each apartment. This was the first of two similar renovation projects for this customer, the other one being Sunpointe Apartments (also on Montgomery NE).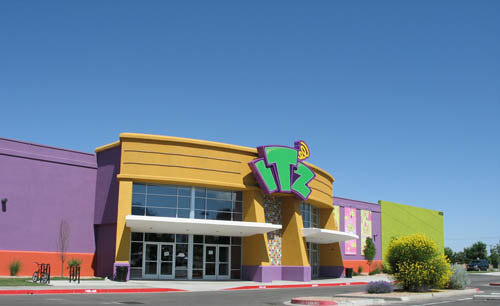 A 54,000 square foot renovation and addition to the old "Blockbuster Block" Building – now IT'Z Entertainment.; included the removal of all existing rooftop units (23) and ductwork. Installation of new rooftop units with all new exposed ductwork distribution. Four kitchen hoods & 16 gauge welded Black iron exhaust duct and make up air units.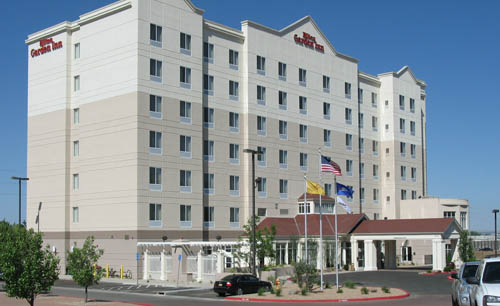 The Hilton Garden Inn is a seven story hotel in Albuquerque Uptown area. Our services included: Chiller and Boiler 4-pipe system for common areas with swimming pool HVAC unit and kitchen exhaust / make up air equipment. Ventilation provided by two roof-mounted 100% outside air make-up units. Guest rooms heated & cooled with packaged terminal heat pumps and wall mounted thermostats.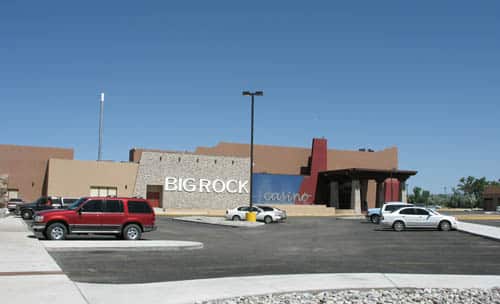 Expansion to the existing Big Rock Casino including 30 rooftop units with 16 energy recovery ventilators, 5 ductless split systems, 2 computer room units, 2 kitchen areas with hoods including make up and exhaust, central control system with remote station and CO2 monitoring. New building size 72,500 sq. ft.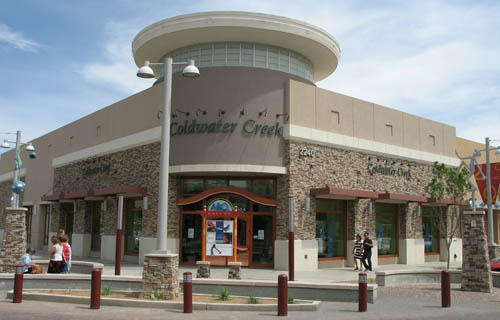 Numerous tenants move-in in ABQ Uptown including Coldwater Creek, Pottery Barn, Ann Taylor Loft, Eddie Bauer, Select Comfort and others.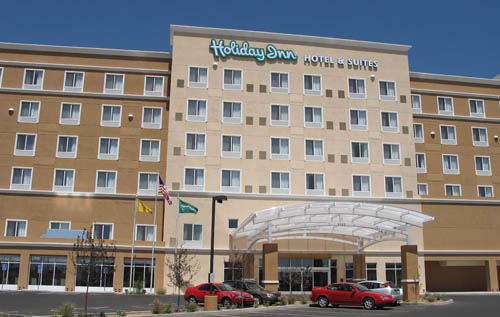 New six story 75,643 square foot Holiday Inn Express hotel including central chiller, fan coils with duct distribution for commons and business areas, individual packaged terminal air conditioners for guest rooms, kitchen ventilation including 16 gauge welded black iron ductwork and swimming pool ventilation equipment. This was the second hotel of similar design we did for this customer with a third hotel in progress.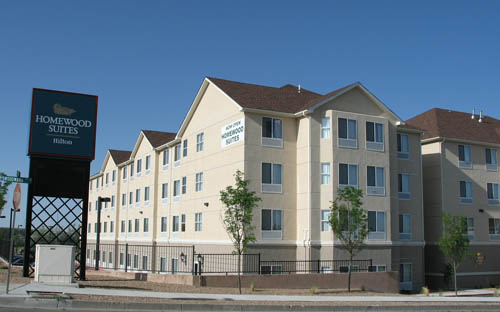 Homewood Suites (by Hilton) is a four story hotel at the entrance to Sunport Airport. Rooftop units with ductwork to the common areas. Guest rooms heated & cooled with individual Packaged Terminal Air Conditioning units. Hall ventilation and make up air provided by dedicated 100% outdoor air units.
Call us for your next Commercial HVAC Project
505-855-9028