Air Conditioning & HVAC Albuquerque NM
Albuquerque is an amazing city filled with adventure, history, and family fun. This city is the home to the world's largest balloon festival, Albuquerque International Balloon Fiesta and the Weems Art Fest, a fun and vibrant multicultural art festival. Albuquerque is also a great place to explore a diversified collection of authentic southwestern art. There are all sorts of outdoors activities like biking, birding,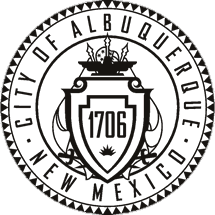 golfing, hiking, ballooning, horseback riding, and more. If that weren't enough, Albuquerque also offers a wonderful southwest climate that many enjoy enough to call this city home.
Anderson Air Corps is happy to provide Air Conditioning and HVAC Services to Albuquerque families and business owners. Air conditioners, heating systems and swamp coolers are our specialty. With over 50 years of experience in the HVAC industry in New Mexico, Anderson knows the importance of keeping your heating and cooling systems running at top efficiency. Our team is hardworking, reliable, honest, and knowledgeable, which allows us to keep you comfortable no matter what temperature it reaches outside.
Anderson Air Corps: Reaching for Excellence
Our Albuquerque HVAC company has developed a reputation in the community for being one of the best providers of home comfort solutions in the area. We have done this by providing the best products on the market and the highest quality customer service. As a factory-authorized Carrier brand dealer, we offer a wide variety of the best quality heating and cooling systems and products.
Anderson Air Corps holds our technicians to the same high expectations that the community has for our company. The team of certified HVAC technicians undergo rigorous training to improve their skills and stay up-to-date with the latest in the industry. For your peace of mind, our technicians provide an emergency line that is open 24 hours a day, 7 days a week for emergency calls. The team is happy to service any heating and cooling emergency you may have in a timely manner.
Air Conditioning and HVAC Services in Albuquerque: Maintenance, Repair and Installation
When summer rolls around in Albuquerque, it is important to be able to escape the heat and find a place to be comfortable. Anderson Air Corps is able to handle all your air conditioning maintenance, repair, and full system replacement needs. Here are some of the ways we can help families and individuals in Albuquerque stay comfortable:
Air Conditioning Repairs – We can fix any AC issue, no matter how complex. Our experienced HVAC technicians are qualified to diagnose and repair any type or brand of air conditioner or cooling system.
Cooling System Maintenance – It's important to regularly maintain your cooling system to keep it running efficiently. Not only will this help you save money on monthly energy costs, but it can also help prolong the life of your AC unit.
Free System Assessments – Not sure what your AC unit needs? Our team offers free system assessments where we will send out on of our skilled technicians out to your home to assess your system's needs. It could be as simple as a routine cleaning or as extensive as full system replacement.
Air Conditioner Installation and Replacement – If you need a new HVAC unit or want to replace an older and less efficient model, we can recommend the right unit for your home comfort needs and send a technician out to install the unit in no time.
Our knowledgeable experts recognize that everyone's home comfort needs are unique. That is why we work within your budget to help you get the products and systems that you need to keep your home comfortable. Contact us today for more information about our home comfort solutions.
Albuquerque, NM Heating Maintenance, Repair and Installation
For over 50 years, Anderson Air Corps has been unrivaled when it comes to providing superior heating services. When fall begins to wrap up and winter starts to creep in, we are here as your indoor comfort specialists. From maintenance and repairs to full system replacements, our expert technicians have you covered every step of the way. Here are some of the services we provide to keep you warm in the cooler months:
Heating System Maintenance Services – It's important to get an annual heater or furnace tune-up to make sure that your heating system is clean and in working condition for the winter ahead. With our maintenance programs, we make regularly scheduled heating system maintenance easy.
Heater and Furnace Repairs – We provide repair services for all brands of heating systems, boilers, furnaces, propane, gas, oil, electric, and geothermal heat pumps. Our experienced team of technicians has the skills and tools to repair any heating system.
Quality Carrier Brand Heating Systems – Anderson Air Corps offers some of the highest-quality heating systems and products on the market as a factory-authorized Carrier brand dealer. We'll help you find the right system for your home and budget, and we even offer convenient financing options so that you don't have to worry about affording your home comfort.
Heater Installation and Replacement – Our team also offers expert new system installation and replacement services no matter what your heating needs may be. Our trained HVAC techs will inspect your unit to determine if a repair is required or a whole new system is needed. We will work within your budget to help you find the best heating system for your home or office and have you up and running in no time.
Anderson Air Corps is here for all of your heating needs. We know how to keep you warm in the Albuquerque winters, and we're ready to help you do just that. Contact us for more information about our heating services and products.
From new system installations to regular maintenance and repairs, Anderson Air Corps is proud to serve the HVAC needs of families and businesses in and around Albuquerque. No matter what your HVAC needs, we are only a phone call away. Contact us today for more information about how Anderson can help you keep your family comfortable throughout the year.