Los Lunas
Los Lunas is a village situated in Valencia County that is part of the Albuquerque Metropolitan Statistical area. The name of the city came from the Luna family, who settled in the area i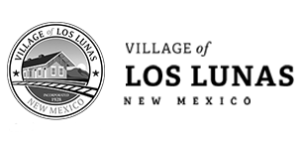 n the early 1700s. With a total area of 10.1 square miles, the village is located in the Albuquerque Basin, which sits on the west bank of the Rio Grande.
Los Lunas HVAC – Air Conditioning Repair, Maintenance, and Installation
In the summertime, average high temperatures in Los Lunas can reach into the mid 90s, with average low temperatures in the mid 50s to low 60s. At times the heat can become unbearable, especially when temperatures reach record highs in July. Los Lunas residents need to keep their air conditioner working efficiently to prolong the life of their cooling unit and keep energy bills down when they find themselves running their cooling systems often.
Having provided Los Lunas HVAC services for more than 50 years, Anderson Air Corps knows what it takes to keep local residents cool when the summer heat sets in. Here are some of the services we provide to help keep area families comfortable:
Air Conditioning Repair – If your system isn't cooling your home like it should, it may be time to call in the experts. Our trained HVAC experts are qualified to service every make and model of air conditioning unit. Our team will diagnose your system and help get you back up and running in no time.
AC Unit Maintenance and Tune-Ups – Routine maintenance is the best way to keep your AC unit in top share. Take advantage of significant savings by using our regularly scheduled maintenance agreements that will not only help you save money on energy costs but help you get the full life out of your air conditioning system.
New System Installation and Replacement – Whether you are moving into a new home without an HVAC unit or just want to replace your older, less efficient AC, we are ready to help you choose the right new system for you. We also offer convenient financing options so that you don't have to worry about how to afford home comfort.
Quality Carrier Brand Cooling Systems – As a factory-authorized Carrier brand dealer, Anderson offers a wide range of quality cooling systems and products. No matter what your home comfort need, we can help you find the right system for your home and budget.
HVAC Upgrades – There are a variety of upgrades to choose from to help improve your home comfort and indoor air quality. From humidifiers and dehumidifiers to specialized filters, we'll help you get the upgrades you need to achieve optimal home comfort.
Anyone who has experienced an AC breakdown knows that it's no fun, especially when temperatures are in the 90s. Avoid this by scheduling regular maintenance and calling us for repairs as soon as you start to notice a problem.
Los Lunas HVAC – Heating System Repair, Maintenance, and Installation
Just as the summer months in Los Lunas can get hot, the winter months can become equally cold. Average high temperatures in the winters are between 51 and 59 degrees Fahrenheit, with lows averaging between 18 and 23 degrees Fahrenheit. When these temperatures start to roll in, Los Lunas residents need to make sure that their heating system is ready to handle their home comfort needs.
Anderson Air Corps knows just how to keep families comfortable during the cold New Mexico winters. We provide a variety of services that allow you to enjoy home comfort no matter how cold it gets outside:
Heater and Furnace Tune-Ups – Before you start up your heater for the winter, it is important to get a tune-up to make sure that your heating system is clean and free of any issues. Our team is qualified to service every make and model of furnace or heating system, and our maintenance program makes it simple to schedule regular maintenance visits.
Heating System Repair – If you notice that your heater is having some problems when you first turn it on to test it, contact us right away. It is better to deal with any heating system issues as soon as you discover them to avoid any further wear and tear to your system which can turn a small problem into a much bigger issue that may be more expensive to fix.
Heating Installation and Replacement – Sometimes a repair is just not enough, and you need to replace your whole heating system. Our team can help determine if a replacement is needed, and if it is, we will work with you to find the right heating unit to meet your unique home comfort needs.
Carrier Brand Heating Systems and Products – We have the best quality heating systems and products on the market. Whether you need a brand new heater or want to upgrade your thermostat, our team can help you find the right quality products for your home heating needs.
Indoor Air Quality Testing and Improvements – Your indoor air quality can impact the health and comfort of your family. Our team can test the quality of your indoor air and suggest products and other ways to improve indoor air quality so that you and your family can breathe easy and prevent illness.
Getting an annual heating system tune-up and taking care of repairs as soon as problems arise is the best way to prolong the life of your heater or furnace and maintain maximum efficiency. If you need any assistance with your HVAC system, call the experts at Anderson Air Corps for prompt and courteous service.
When it comes to Los Lunas HVAC services, Anderson Air Corps is your go to company for maintenance, repairs, and installation. Not only do we offer some of the highest-quality Carrier brand HVAC systems and products, but our technicians are second to none. Come find out why we have earned such a positive reputation in the Los Lunas community. We can wait to hear from you.