Indoor Air Quality Control Services in Albuquerque, NM
Anderson Air Corps Offers Unsurpassed Indoor Air Quality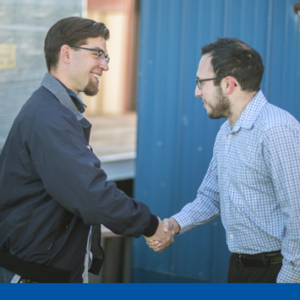 Maintaining indoor air quality is an important consideration for any home as well as business, whether their work is industrial or clerical in nature. Offices, factories and other places of work need their workers to feel comfortable and safe, and air quality is an important part of achieving this. Here at Anderson Air Corps, we can provide you with a range of products and years of expertise, to help you with any indoor air quality issues that you may encounter.
Poor air quality can cause a whole range of health conditions in your family members and workers, including headaches, tiredness and trouble concentrating. It can also lead to irritation of the throat, nose and eyes, while sufferers of ongoing lung conditions, such as asthma, can experience a considerable worsening of their symptoms. Poor air quality is not something that you want in your home or workplace.
Indoor Air Quality Solutions that Work
Our expertise extends to helping homeowners, as well as business people, to find air quality solutions for their homes. Having high air quality in the home is essential for you and your family's health and happiness, and is not something which should be neglected.
Indoor Air Quality Maintenance Services
Maintaining the quality of air in work buildings is also very important, and should be close to the top of the list of priorities for any business. Products such as humidifiers, ventilators and air purifiers are all important parts of the battle against poor quality air in places of work. Here at Anderson Air Corps, we can provide everything that people in the Albuquerque region require to keep air clean and safe, including UV lamps to battle against damp.
Indoor Air Quality Products We Offer
We also offer a full range of innovative Carrier products, which can fulfill a number of roles in your air conditioning system. Whether your property is commercial or residential, we can find a solution to suit you. Whether the problem is poor ventilation, unpleasant dust or chemical fumes intruding, or mold and other contaminants building up in the building's atmosphere, there will be a solution which we will be able to find.
View Indoor Air Quality Products
Indoor Air Quality Services You Can Trust
We have served the area for almost 50 years, giving us a great deal of knowledge about almost every conceivable air conditioning dilemma you may face. We can also guarantee that our expert technicians will be polite, on time and willing to share their considerable knowledge with you. We can offer a comprehensive range of services too, from equipment selection, delivery and installation, to ongoing maintenance and support for your system.
So check out what we can provide at Anderson Air Corps. The indoor air quality of your company is important to us. Use our website or call (505) 855-9028 to get in touch. We look forward to hearing from you.
Interested in Learning More About Our Indoor Air Quality Services?
Give Our Air Quality Experts a Call Today