Rio Rancho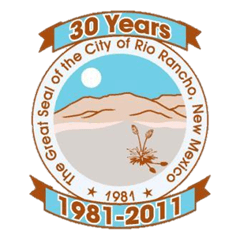 Rio Rancho is an awe-inspiring city with something for everyone to enjoy. There are cultural adventures waiting to be experienced at the Indian Pueblo Cultural Center or the National Hispanic Cultural Center. A great way to explore the history of the city is through their assortment of museums. There is the Casa San Ysidro Museum & Old Church, Corrales, the J & R Vintage Museum, the New Mexico Museum of Natural History & Science, and The National Museum of Nuclear Science and History. If this isn't enough to entice you to visit or live in this family friendly city, then maybe the fact that some of New Mexico's most beautiful countryside is here in the area of Rio Rancho will.
Here at Anderson Air Corps, providing the highest quality air conditioning systems, heating systems and swamp coolers are our specialty. With over 50 years of experience in the HVAC industry, Anderson knows the importance of keeping your heating and cooling systems running at top efficiency. Reliable, knowledgeable, and hardworking are three ways to describe our team. We know what it takes to keep you comfortable in Rio Rancho, and we're prepared to do what it takes to keep your HVAC system running smoothly and efficiently.
HVAC Rio Rancho – Emergency Heating and Air Conditioning Repairs
The landscape of Rio Rancho, New Mexico – though it is beautiful and mystical – can be exceptionally harsh with its extreme swings in climate from dry and cold to hot and wet to a dry heat. To put it simply, New Mexico is not the place that you want to be sitting around waiting for air conditioning and heating system repairs.
That is why we at Anderson Air Corps offer our around-the-clock, 24-hour emergency HVAC repair services to Rio Rancho, NM. No matter when your system encounters a problem, we can have one of our expert repair technicians dispatched to you in rapid time to diagnose the problems and make necessary repairs. Our team is experienced in diagnosing and repairing all makes and models of air conditioners and heating systems. If a repair won't fix the problem, we can help discuss your options for full system repair.
If you are in need of emergency HVAC repair service, don't hesitate to contact us immediately. The longer that you wait, the more wear and tear you may cause your system – turning a small repair into a much bigger and more expensive problem.
HVAC Rio Rancho – Heating and Air Conditioning System Scheduled Maintenance
Again, the climate of Rio Rancho, New Mexico can be quite harsh on those living here, but it can be even harsher on machinery, electronics, and metal – like a heating system or air conditioning unit. Make sure that you are protecting your HVAC system from the New Mexico elements and don't forget to follow the manufacturer-suggested maintenance guidelines of your HVAC system.
Not sure where to begin with HVAC maintenance? Let us take care of your maintenance with our scheduled maintenance agreements that allow you to set up a schedule for regular maintenance and tune-ups throughout the year. It is the easiest and fastest way to protect your investment into your HVAC system. During these routine maintenance visits, a qualified technician will clean your system and make sure there is no need for repairs. This helps keep your system running efficiently and can even prolong the life of the AC or heating system unit.
Get the most out of your heating and air conditioning system by scheduling regular maintenance for your unit. Contact us about our maintenance agreements and how they can save you money on regularly scheduled maintenance.
HVAC Rio Rancho – Heating and Air Conditioning System Purchase and Installation
No matter how great your system is when you first buy it, it will eventually become outdated. If you initially purchased a low quality unit, you may find that it didn't last as long as you would have liked. Whether you are moving into a new home without an HVAC system or you just want to replace an older and less efficient unit, our team has you covered with our expert installation services and wide variety of heating and cooling systems and products.
We at Anderson Air Corps are a Carrier Brand factory authorized dealer, and can offer our Rio Rancho, New Mexico clients great deals on the purchase, installation, and replacement of new heating systems, air conditioning systems, heat pumps, furnaces, and other HVAC products. We offer high efficiency, energy saving systems that can save you both money on heating and cooling bills, and save energy as well. We can install Carrier Brand HVAC products as well as other major makes/models of air conditioning and heating products.
Not sure if a new HVAC system is the right solution for you? Contact us today for more information. We can send someone to your home to see what condition your air conditioner or heater is in and let you know if purchasing a new unit is the best option for you and your family.
HVAC Rio Rancho – Commercial Heating and Air Conditioning System Services
If you are a Rio Rancho business, restaurant or commercial company, it is important that you provide a comfortable environment for your staff and customers. Fortunately, all of your commercial heating and air conditioning services can easily be handled by our team at Anderson Air Corps.
Anderson Air Corps has a selection of commercial-grade Carrier HVAC systems and products that can help keep your building comfortable. Our knowledgeable and expert NATE certified technicians also have years of experience servicing and repairing all makes and models of commercial heating and air conditioning systems.
Rio Rancho residents and business owners don't have to wait another minute to get the quality heating and cooling system services that they need. Anderson Air Corps is proud to serve the HVAC needs of Rio Rancho and the surrounding communities. Call us today for more information about our residential and commercial HVAC services and high quality heating and cooling systems and products: (505) 855-9028