What You Need to Know About Attic HVAC Units
Heating and cooling systems are among the most important appliances in any given home. Whether it's keeping your indoor environment cool during the summer or warm during the winter, you'll need to plan its installation properly to optimize its use. An option that you may want to consider is attic HVAC installation. Here are a few things you need to know about attic HVAC units.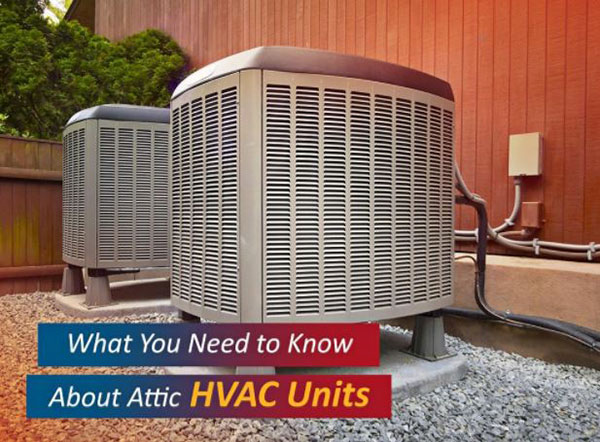 Attic HVAC Units Save Space
Extra space is the most obvious reason for attic HVAC installations. This makes it an ideal option for homeowners who may have issues with space restrictions. While the concern of leaks may be an issue, it is something you can negate by properly sealing and insulating the ducts. Routine maintenance checkups are also advised to prevent leaking issues from springing up.
Attic HVAC Unit Installations Cost Less
HVAC installation can set you back a few bucks, but you can save a significant amount of money by installing your HVAC unit in your attic instead. Homeowners can afford to leave their ductwork loose, instead of covering them up and winding them through walls and floors all over the home. As contractors won't need to spend too much time and effort during installation to make it look good, you'll be able to reap the benefit of saving on labor costs.
Attic HVAC Units Are Quieter
Homeowners who choose to have their HVAC units installed in attic spaces can save themselves from the typical racket caused by loud and obnoxious systems. Due to the mere fact that attic spaces are seldom used, homeowners can steer clear of noisy headaches that can occur where HVAC units are traditionally installed.
For all your residential heating and cooling needs, trust only Anderson Air Corps Heating and Cooling. With over 50 years of HVAC contracting experience in Albuquerque, NM, you're sure to get the most value for your money.
Call us today at (505) 855-9028 to schedule an appointment. You can also fill out our form to get started.