4 Holiday Home Improvements You Need to Make this Season

Getting your home ready for the holidays can be a long and daunting process. But it doesn't have to be expensive or time consuming. In fact, there are a few simple home improvements that you can make before the holidays to ensure that your home is looking great before company arrives. Read on to discover 4 holiday home improvements that homeowners need to make this holiday season.
Holiday Home Improvements You Can Start Today
Ready to get started on holiday home improvements? Check out our list below for some simple and relatively quick home improvement projects that will help improve the look of your home while also allowing you maintain home comfort this holiday season.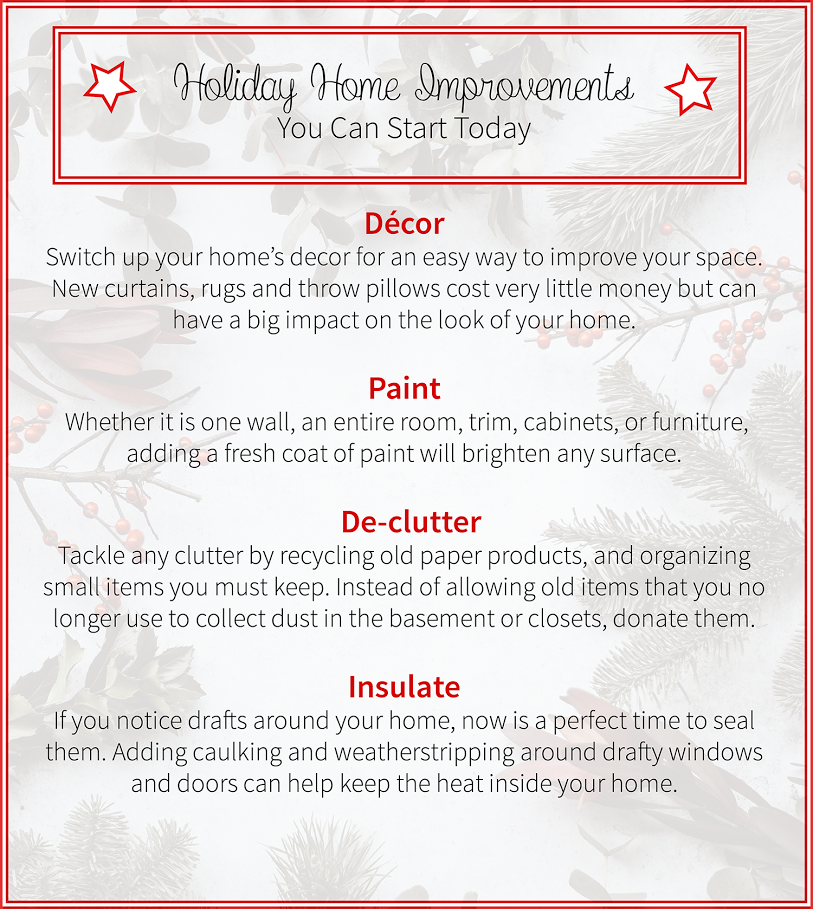 Keep Your Home Comfortable During the Holidays
When you're getting your home ready for the holidays, don't forget about your HVAC system! With the hustle and bustle of the holiday season, homeowners often forget to make an appointment for their winter HVAC maintenance visit. Whether you need a heating system repair or just a routine pre-holiday tune-up, the talented team at Anderson Air Corps is here to handle all of your heating and cooling system needs.
Call us today to book a service appointment: (505) 855-9028.