Questions you should ask your heating repair professionals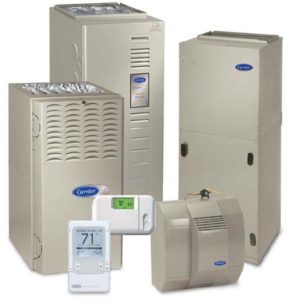 When you go to turn on your furnace and you think there's an issue, it's probably time to call your local heating repair professional. Even if your heating unit is running fine, you may need to discuss issues or preventing issues with your technician. Knowing what questions you should ask your heating repair pros makes it easier to stay on top of your heating needs.
When you call your heating technician out, be sure to write down any questions or concerns you have before they arrive. By doing that beforehand it will help you to remember what you need to ask and keep you on top of the repair process. Here are a few ideas you can keep in mind when your heating professional technician is on their way out.
Will I Receive an Estimate?
Calling out your technician for a repair can be a daunting task. Some companies may try to fix the problem without giving you an upfront estimate of the cost of the work. Ask your technician when he arrives to diagnose the problem if you'll receive and estimate before any work is done. A reputable company should have no problem telling you this up front before they do the work. If you are not satisfied with the estimate it's your option to get other estimates from other providers. This is something that your technician should be okay with before the work is done. Be sure to feel comfortable with their answer to this question before going on with the visit.
Furnace License and Insurance
A company should have no problems allowing you to see the license of the installer/repair technician or their insurance coverage. They are coming in to your home to work on your appliance and you should feel comfortable with their skills and the coverage in the event something were to happen. By seeing this information up front you can rest easy knowing they are skilled and will have you covered should you need it.
Routine Furnace Maintenance
You should discuss with your technician the routine maintenance needed for your current furnace or air conditioning unit. By taking this time to know what is needed, you can prevent costly repairs up front by taking preventative steps beforehand. These routine maintenance visits will help you to catch things before they become huge problems. This will help your unit run at it's maximum efficiency as well. This will save you money each month on your power bill as well. When your unit runs smoothly, everything else does too.
These are just a few of the questions you should keep in mind when meeting with your technician. Do your research on the company before using them and do not be afraid to ask questions. Be sure that you are comfortable with them when you discuss these and other questions you may have. Get estimates from more than one company if you are unsure of the first one you received. Talk to friends or family and see who they recommend. You can also look online to read customer reviews or complaints to know what you can expect when choosing a heating professional to deal with.
A reputable company will not have any problems answering your questions and getting you the information you need. If the company you're working with does not answer your questions, you may want to consider finding a new technician. You are trusting them to make sure your home is comfortable and safe during the upcoming winter months. Be diligent and comfortable with you choose to entrust your family and your homes safety to. You won't regret it.
About Anderson Air Corps
With 50+ years of experience behind us, our Mission Statement and Code of Ethics set us apart as one of the best HVAC companies in Albuquerque, New Mexico. We have been serving residential and commercial enterprises of all kinds with the highest levels of customer service. With trained and certified technicians, as well as a high level of expertise in heating, cooling and indoor comfort, you will be sure of getting the best HVAC products installed by the most professional people in the business.
Give us a call on (505) 855-9028 today and experience what an award winning service can be.