Whether you are an Albuquerque homeowner, building contractor, or commercial facility manager, Anderson Air Corps has the heating and cooling service and products you need, as well as air conditioning and heating systems repair, backed by 50 years of experience servicing the heating and cooling and HVAC installation and repair needs for Albuquerque, New Mexico. We invite you to learn more
about our company
.
Emergency Heating & Air Conditioning Repair Services
We've got you covered 24 hours a day, 7 days a week. Schedule an appointment with Anderson Air Corps to properly repair your central home air conditioner, swamp cooler, heat pump, geothermal, or central cooling system. We have the best HVAC technicians in the business. Trust our pros with your gas furnace or heating system to ensure your family stays comfortable all year long. Call Today!
Albuquerque's Largest Authorized Carrier Dealer
Need a new Cooling and heating system that's reliable and energy efficient? We offer Carrier heating and air conditioning products that provide durability and increased energy efficiency, and that are reasonably priced. From HVAC systems to thermostats and controls, we have the solution to your HVAC product needs.
Exclusive HVAC Specials and Financing Options Available
We understand that when your heating and cooling unit needs repair or replacement, it's not always an expected cost. That's why we offer HVAC specials, financing, and rebates as a resource for you.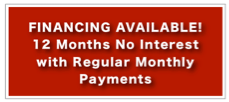 Increase Your Monthly Savings with an Energy Efficient HVAC System
Air conditioning, heating and refrigeration systems require energy to operate, usually electricity or natural gas. In every product category, we offer industry leading energy efficient options to our customers. Call us to discuss the best solutions in energy efficient heating and cooling options for your home or business.