Santa Fe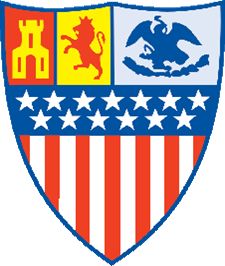 Santa Fe has something for everyone in the family to learn, experience, and enjoy. Whether you are looking for a cultural experience, an artist's escape, or something for the kids, Santa Fe has it all. You can experience all that and more through the extensive museums in this city. There is the Institute of American Indian Arts, The Museum of Indian Arts & Culture, or the Children's Museum. If you aren't interested in museums, no worries, there is also biking, camping, golf, fine dining, and more!
Here at Anderson Air Corps, we have been serving the residents of Santa Fe and other areas of New Mexico for 50 years. Our team offers both commercial and residential Santa Fe heating and cooling services to New Mexico. We are here to help you win the battle against the New Mexico climate. Whatever your heating and cooling needs, calling Anderson Air Corps is your best option for getting quality service, honest assessments, and top notch customer care.
We are here to help you whether you need emergency HVAC system repairs or want to learn more about your options for a new energy-efficient air conditioner or heater. Read on to find out more about the quality heating and cooling services and products we offer Santa Fe home and business owners.
Santa Fe Heating and Cooling – Heating System and Furnace Repair, Maintenance, and Installation
Average temperatures can get pretty cold in the winter and spring seasons in Santa Fe. Having a working heating system is important to keeping your family happy and comfortable. The team of HVAC experts at Anderson Air Corps know just what it takes to keep your family warm in the New Mexico winter. From heating system replacements to minor repairs and maintenance calls, we are ready to help your family stay comfy throughout the year.
Here are the services that our team offers homeowners in the Santa Fe area and surrounding communities:
Heating System Repair Services – If your heater isn't working properly, it's time to call in the heating experts at Anderson Air Corps. We'll diagnose your unit and let you know if a repair is necessary or if a new system is the better option.
Heater and Furnace Maintenance – It's important to regularly maintain your heating system to ensure it runs smoothly and efficiently when you need it most.
Top of the Line Heating Systems and Products from Carrier – We have some of the best heating systems and products on the market available from Carrier. Not only will we help you find the right system for you, but we will also offer expert installation services.
Convenient Financing Options – We provide convenient financing options for your new high-efficiency heating system so that you don't have to worry about affording home comfort.
When you're ready to call in the New Mexico HVAC experts, contact Anderson Air Corps. We're ready to help you maximize your home comfort with our range of quality heating services and products.
Santa Fe Heating and Cooling – Commercial Heating Repair, Service, Maintenance, Installation, and Replacement
When it comes to your Santa Fe business, keeping your employees and customers comfortable is just as important as keeping your home warm in winter. The HVAC experts at Anderson Air Corps offer the same great heating system services to homeowners, commercial and industrial buildings. We service Santa Fe and the surrounding communities. We will help you find the right sized system for your building and help you save your company money by cutting energy costs. Contact us today to find out more.
Santa Fe Heating and Cooling – Air Conditioning Repair, Service, Maintenance, and Installation
When summer hits, temperatures can start to rise, leaving you with a need for a cool place to relax. Anderson Air Corps helps you maintain home comfort by providing a range of quality air conditioner services and products. We can handle all of your AC needs from brand new installations to regularly scheduled maintenance.
Here are some of the ways that we keep Santa Fe families cool in the summer heat:
AC Unit Installation and Replacement – Our team is ready to help whether you are moving into a new home or just want to replace your older AC unit for a more energy-efficient model. We offer some of the best Carrier brand AC units on the market and provide expert installation to have you up and running in no time.
Air Conditioning Repair Services – Our HVAC technicians are prepared to handle all of your cooling system repairs from minor repairs to more complex cooling system issues. We can service your AC unit regardless of the make or model.
Cooling System Maintenance – Regular AC system maintenance is an important part of keeping your air conditioner running smoothly and efficiently. Our team can keep your unit well cleaned and maintained with our regularly scheduled maintenance services.
High-Quality Carrier Brand Systems and Products – As a factory-authorized Carrier brand dealer, we offer a wide variety of quality cooling systems and products from one of the best manufacturers in the industry.
If you're having a hard time getting comfortable in Sante Fe, call in the HVAC experts at Anderson Air Corps. Our team is only a phone call away and ready to handle all of your heating and cooling system needs.
Santa Fe Heating and Cooling – Commercial Air Conditioning Repair, Service, Maintenance, Installation
Our commercial cooling system services help you keep cool in the New Mexico heat. From new system installation to routine maintenance and emergency repairs, our experienced HVAC team knows what it takes to keep your business cool and comfortable year-round. We will recommend the best products for helping you reduce your monthly energy costs and getting the most out of your commercial HVAC system.
Did you know that our line of Carrier brand HVAC systems and products can help you save money on your yearly heating and cooling costs? Call us to find out more about these products and all of the services we offer at Anderson Air Corps: (505) 855-9028. We are ready to serve you!