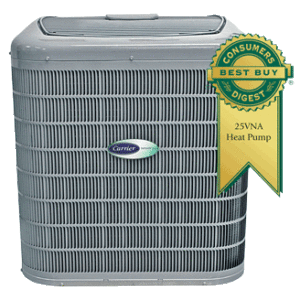 At Anderson Air Corps Heating and Cooling, we strive to provide you with essential HVAC service options for your Albuquerque home. You can rely on our technicians to provide quality service when you are in need of repairs, installation or maintenance service. We offer service for every heating and cooling unit type including heat pump systems. A common issue we come across with such heat pump air conditioning units is with icing. During the winter and even summer months, a heat pump repair need is common when the unit begins to develop ice.
Many home owners come across this issue and call on our service team to provide a solution so comfort can once again be enjoyed in the home. To better understand the icing issue, read on below.
Icing Over
If you discover the outdoor portion of your heat pump is covered in ice, then you have an issue. The entire coil of your unit can cover in a white frost which will need to be de-iced. As the coils become blocked with ice, the proper mode of heat transfer from the refrigerant to the outside air is not possible. The unit can ice up so badly that it will not function at all, even damaging portions of your system. If you discover any icing conditions with your unit, contact us immediately so we can help bring your unit back to its original state.
How Does Defrosting work?
Based on the model of heat pump you have in the home, the method of defrosting may vary. For most models, the system will need to have the reversing valve to be energized. The unit will be turned to air conditioning to circulate the high pressure refrigerant through the coil which will become warm. This will then melt the ice on your system. The back-up heat will also be energized to help offset the cold air that will be blowing from the vents as your unit defrosts. Once the unit senses a certain temperature or time frame, the system will go back to normal heating operations.
Leave Repair to the Experts
Whether your heat pump repair need seems simple or complex, you can usually fair better by leaving the repairs to the experts. We are knowledgeable in all areas of repair and can assist you with any icing need. Sometimes ice forms on the unit due to component issues and other times you have a freezing snow or ice which can harm your system. We can help you with any issue and advise you to take extreme caution when trying to repair the unit on your own. Ice built up on or inside your system must be removed but must be done so with care. No sharp objects should be used to remove ice as you can damage the refrigerant coils and fins which can lead to a major repair cost. It is best to let the technicians with experience handle the problem rather than try yourself.
This is just one of many repair problems we can handle in your home. Heating systems for homes are essential to everyone's comfort and we want to help you have a safe and comfortable home. From heat pump hot water units to heat pump combination units, we can assist you with quality repair service, even installation and maintenance options. We can help you take care of your home HVAC systems so you never have to worry about being comfortable as the temperatures begin to drop outside.
Contact our team at Anderson Air Corps Heating and Cooling today to get started.